Life lessons from the pumpkin patch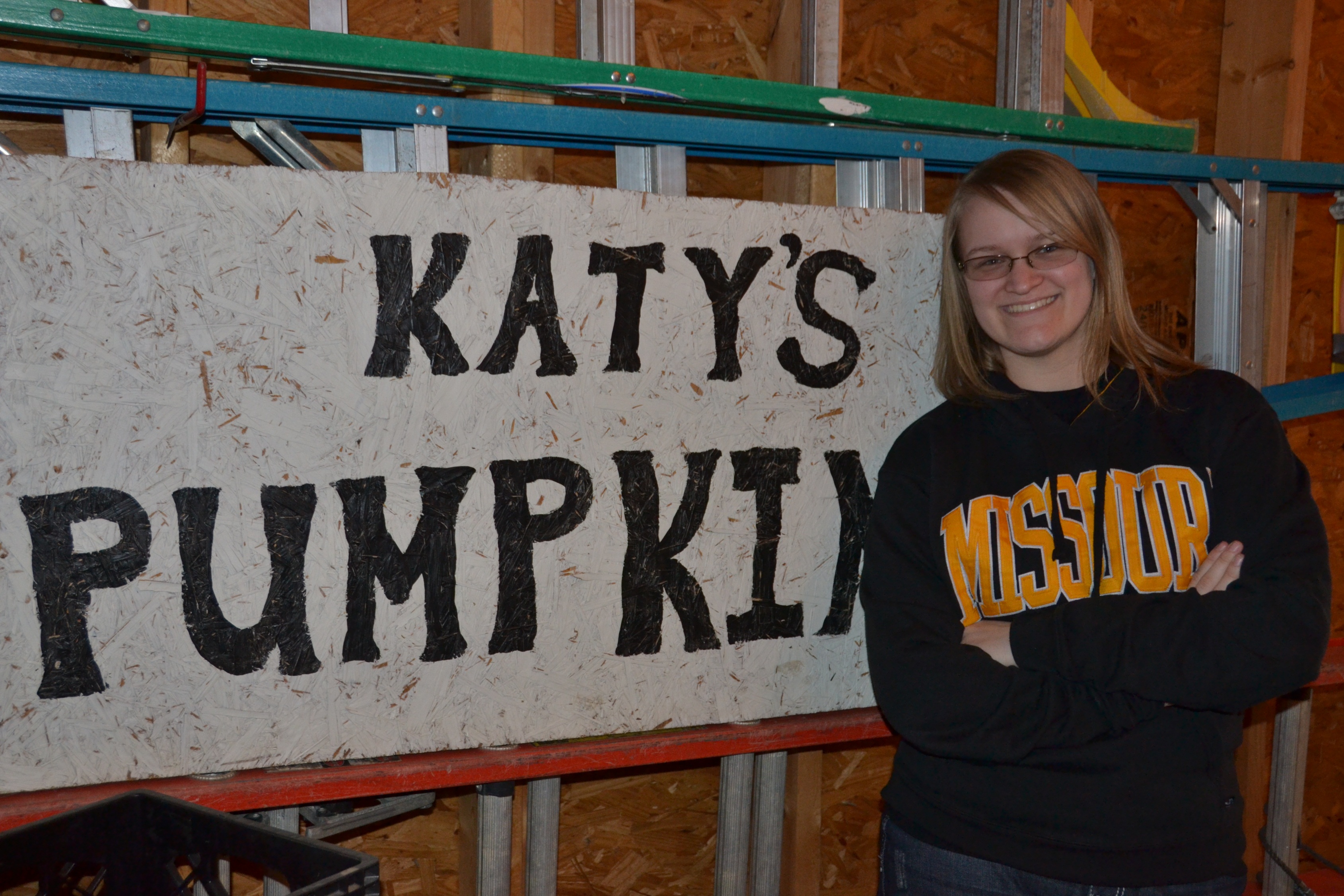 My parents taught me by example that giving to others is important in life. Both of my parents have served on church boards, school boards and volunteered for community events. My mother is even a volunteer in the music ministry at my church. As a child, I also became involved in community service through my church and civic groups such as 4-H. It's been a natural and important part of my life as long as I can remember. That's one reason I enjoy owning my own small business; it gives me a chance to contribute to our community in a unique way that has taught me many lessons.
As a freshman in high school, I worked for a local couple in their pumpkin patch. I would work after school and on weekends harvesting the produce and cleaning it to prepare for sale. It was hard work, but it was a great earning opportunity for a high school student.  At the end of the season, my bosses offered me an opportunity of a lifetime! They had decided to no longer raise pumpkins and gave me the chance to take over their existing and very successful business. That's how Katy's Pumpkins was born. With the help of my parents, I was able to purchase their supplies. I also knew quite a bit about the business through my experience working for them, but they were also great mentors who helped me establish my business that first year.
Now in my fourth year of owning and managing Katy's Pumpkins, I continue to raise more than 30 varieties of pumpkins and gourds on a one-acre patch located on my family's farm. The pumpkin business is a year-long process. From purchasing seeds in the winter to planting in the spring, watering and caring for the plants throughout the summer months and finally harvesting in the fall, it's a lot of work! When we harvest the produce, each piece has to be thoroughly washed to ensure it is clean and ready for use by the consumer when purchased. I set up a stand in my town to sell produce on weekends, and I also have a trailer with an honor box that allows customers to purchase items even when I am not available.
My business has taught me a number of things. First, I have become more aware of the pumpkin industry and the vast number of uses pumpkins and decorative gourds have in our world. Keeping records of the most popular items and researching through discussions with customers what additional items might be good sales items has allowed me to continue adding to the variety of produce I sell. This keeps the customers happy. Responsibility is another trait I've learned through this business venture. I am responsible for keeping records, ordering the seeds, working with my father to test the soil and fertilizing as needed to ensure a quality crop. I get up extra early in the summer months to weed and water the plants as necessary and have even hired my sister to assist with this process.
Customer service is another area I have been educated in through my business. Working with the customers to ensure they are receiving quality items they want while pricing items to ensure a profit for my business is very important. Pricing produce can be tricky due to the variances in size, type of pumpkin or gourd, price of the seed and consumer demand.
In a small community, it's important to work with customers to keep them happy and keep my business looked at in a positive light. This is where my final lesson comes into play: community service. I have the unique opportunity to donate pumpkins and gourds to local businesses for decorative use during the fall season. This not only displays the variety of produce I have available but also allows me to give back to the businesses in my community who support small entrepreneurs such as myself.
I also host elementary classes at the pumpkin patch. Having students visit gives me a chance to share my knowledge of managing a pumpkin patch with a younger generation. These students are thirsting for knowledge, and I am privileged to have the opportunity to work with them. Finally, I am also able to donate items to local schools and youth groups, such as 4-H, to use for fall projects. I have given demonstrations to explain the differences in the many varieties I grow and have answered many questions young people have on the subject. It's inspiring to me when young people see me in the community and wave at me, the "pumpkin lady." Parents approach me and ask more about my business after their kids view one of my demonstrations or take a field trip to my pumpkin patch.
Owning my own small business has left a huge impact on my life. I have learned more than I ever knew possible about raising a pumpkin patch. I have experience often found only in the adult world by owning my own business and employing others. I have gained responsibility and respect among my business-owning peers within my community. I have been given unique opportunities to give back to my community through the field trips and donation of items. It's been so much more than a profit-gaining experience. It has truly changed my life.
This essay was written by Katy Harlan, one of 10 finalists for the SuretyBonds.com Small Business Success Student Scholarship Program. Katy and the other finalists were selected from more than 500 applications reviewed by the SuretyBonds.com Scholarship Committee. Three of the finalists will win a $1,500 scholarship to be used toward furthering their education. To vote for Katy or any of the other finalists, visit the SuretyBonds.com Small Business Success Student Scholarship voting app on Facebook.