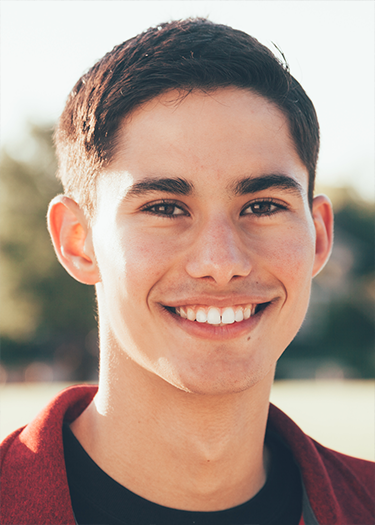 The following essay was written by Gianfranco Filice, a finalist for the 2016 SuretyBonds.com Small Business Scholarship. You can vote for Gianfranco to win one of three scholarships here.
When I was in the seventh grade, my mother was diagnosed with stage ­four stomach cancer. As I was 12 years old at the time, I had no idea what that diagnosis really meant or what the treatment would entail, but in hindsight, it's clear that this particular experience changed my life in ways that I would have never imagined. My mother started down the hard road towards recovery. Chemo treatments, hospital stays, tests, and medications became a part of our family as much as my sisters and me. The more the disease afflicted my mother, the more I realized how fragile life could be. That idea—that life is fragile and more fleeting than I wish it was—taught me that I couldn't wait for the opportunity to make a difference in the world. I wanted to be something and help people, and I needed to start now. Enter Ripple, the social good clothing company I started as an eighth grader.
Ripple is based on the idea that people should be able to use their purchase power as a means to achieve social good. We facilitate this goal by partnering with efficient charities; the charities receive a portion of our profits from the sale of our self­-designed clothing in exchange for a particular metric. For example, for every 500 shirts that we sell, we can provide a water­ well for a village in a rural area; for every sweater we sell, we can provide one month of education to a child in Uganda. Thus far, we have established an agreement to build a water ­well in Haryana Village, India serving over 250 people through our partner Living Water. People get awesome clothes, and know that their money goes to good causes with an excellent track record of success.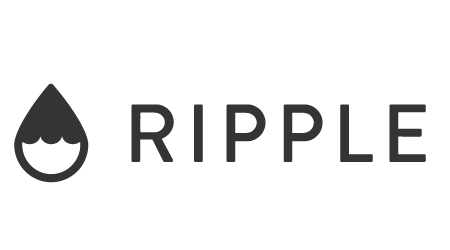 The experience of founding and running Ripple over the past four years has taught me invaluable lessons that are integral to who I am as a person. One of the first things I did was recruit a team of my friends to help come up with ideas. As eighth graders, we didn't fully appreciate all that would be required. We spent the next eight months devouring every business book we could find, which eventually led to a 45­-page business plan. I learned about teamwork and leadership, resolving interpersonal conflict, and the importance of basic business skills. I also learned about the value of perseverance and adaptation. I lost track of the number of unanswered phone calls, sales pitches, and funding requests I made before finally gaining some financial traction. Moreover, I had originally planned on becoming a nonprofit, and wasted countless hours filling out IRS forms to obtain 501(c)3 charity status only to realize that our structure wouldn't qualify. Yet, working with my team, pro­ bono lawyers and business mentors to overcome obstacle after obstacle helped make Ripple what it is today.
The most humbling experience surrounding Ripple was launching my start­up costs fundraiser. After years of work, I launched Ripple using a social­ networking fundraising platform called Kickstarter. I presented my Kickstarter page to every class at my high school, and was featured in a local publication. Yet, out of the $15,000 we sought to raise, after 30 days we only raised $2,250. Failing at that process had been one of my biggest fears prior to launch. But we pressed forward, made some changes to our strategy, relaunched on Kickstarter one month later with a $5,000 goal, and achieved it in less than two weeks. Seeing my greatest fear materialize and then overcoming it only reinforced the idea that failure is just part of the process toward success.
Today, our small team of junior high friends has grown into something significant. We now have an international team of designers and strategists, including adults from Canada who help with branding development and Europeans who help with product design and marketing. We even created a company video showcasing Ripple's background story, the journey, and all the products we've developed. Our success allowed me to become the youngest person in the history of my local Chamber of Commerce to become a member. Through my experiences with Ripple, I discovered that my passion is combining social good with business. It is my goal through college to develop the skills I need to become a successful, dynamic business leader and culturally ­competent practitioner of international development—adept in all the pertinent fields, including business management, economics, political science, social justice, public health and international relations. Through this process, I aim to learn how to make businesses succeed in a way that makes a positive difference in the world and inspires others to do the same.
Gianfranco Filice is the founder of Ripple. He plans to attend Stanford University this fall with a major in Economics and Bioengineering.
#SmallBiz Scholarship Finalist: Gianfranco Filice. Read his story and VOTE for him to win! https://t.co/A6jow6UcN3 #DreamSmallBiz

— SuretyBonds.com (@suretybonds) May 3, 2016