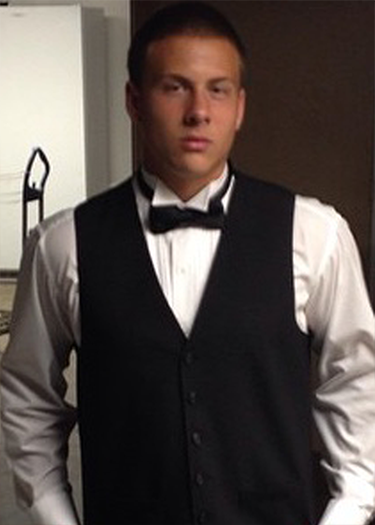 The following essay was written by Nicholas LaBriola, a finalist for the 2016 SuretyBonds.com Small Business Scholarship. You can vote for Nicholas to win one of three scholarships here.
To survive in the society we live in today, one must have an intellectual mind that revolves around business. The key to success is starting out with small business and growing it into a much bigger and intense business. As I have grown I have dealt with many obstacles that have taken my time away from the business aspect of my life such as my mother being diagnosed with Multiple Sclerosis (permanently paralyzing the lower half of her body) and my father being diagnosed with Bipolar Disorder. Realizing at a young age that my parents didn't have the money to spend, I learned to make my own money through small business. I started working at twelve years old as a snow remover for many of my neighbors. This was the beginning of my path into the business world.
When I began to work I was loaned a shovel in which I paid nothing for and I was making twenty dollars a house for about four houses on my block. Every time it snowed I was making eighty dollars and I realized that my source of money would be ripped from me once winter was over. I then began to clean my families' homes until I was fourteen years old. My favorite part of all of these jobs was that I didn't have to spend money to make money. I was receiving a constant cash flow without inserting anything, but my time. When I was fourteen years old I began to work as an ice cream scooper working with a wage of five dollars an hour plus tips. After this job I shifted into the bus boy and waiter business, in which I was making a lot more money in tips, but this was taking most of my time on the weekends away. After doing this for a year or so I decided I needed a job that would give me a consistent cash flow with time to spend some of my money. I then was hired as a stock boy at a local food market, in which I was quickly promoted to working in the deli. I began to receive a wage of $10.50 an hour plus tips at 16 years old. All of the money I made was directly deposited into my bank account and has been used to make myself more money. I believe my greatest accomplishment in small business was my ability to have received an all-inclusive trip to the Bahamas for free. I was dating a girl that decided she was going to spend her senior year spring break in Nassau, Bahamas partying. I noticed that the trip was roughly $2,000 and I definitely did not want to spend that money on a five-day vacation. I started researching and found out that if I were to start a group trip to the Bahamas I could possibly be reimbursed all of the money I paid for the trip. This began my job as a sales marketer. For every 16 people I signed up I would in return receive a reimbursement for one trip. This opportunity opened my eyes and I quickly went to work by handing out flyers at my school and holding meetings at my house, in which I discussed what the trip would include and be like. I sold a total of 40 trips at first, but seven kids dropped out due to family issues, but then I totaled at 33 trips, in which I was reimbursed fully for two trips. Since I was using one of the trips for myself I decided to sell the free trip to somebody else. The trip cost was $1,868.00 and this was sent personally to me as a check, but the other trip had to be given to another person (due to company policy). I decided to give the trip to a friend, in which I would be paid $900.00 and he would be reimbursed $1.868.00. I saved my friend $968.00 and also gained $900.00, which put us in a situation where everybody wins. This has played the biggest role in the business aspect of my life because I sold the most trips out of all schools across the nation and this led to me receiving an MVP award, which includes perks on the trip and I was actually offered a job working as a marketing team specialist. I currently work under the largest student traveling company in North America as a marketing specialist, in which I receive commission for all of my sales. I work alongside 20 marketers that all receive commission as well. Also, on the side I bill clients for a psychologist, in which I am paid weekly. In conclusion, I am a 17 year old working three jobs and currently waiting to be promoted in two of these jobs. I work in a deli 30 hours a week, bill clients for a psychologist every Sunday, and I work as a marketing specialist for the largest student travel company in North America. Small business has definitely made a huge impact on my life and I know it will make me the man I plan to become. Although I work hard and have gained a decent amount of money for my age, that doesn't mean I should not still be rewarded. This scholarship would help me out immensely towards my college tuition, which will most likely be paid to Maritime College. I plan on majoring in electrical engineering and minoring in international trade. With the tools I currently have and plan on gaining, I am almost certain I will be successful in the small business world.
Nicholas will be attending Maritime College in the fall to study electrical engineering and international trade.
#SmallBiz Scholarship Finalist: Nicholas Labriola. VOTE for him to win! https://t.co/G6Akfq8REv #DreamSmallBiz #scholarship

— SuretyBonds.com (@suretybonds) May 3, 2016