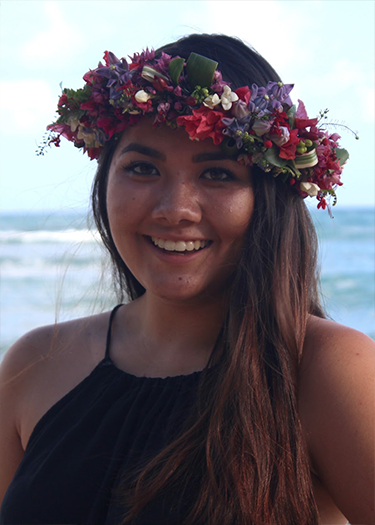 The following essay was written by Sera Levine, a finalist for the 2016 SuretyBonds.com Small Business Scholarship. You can vote for Sera to win one of three scholarships here.
While it has been said that there is no cure for curiosity, I've been able to find quite a few temporary remedies. My insatiable desire to pursue my impulses most recently led me to Internet entrepreneurship with my temporary tattoo company, Festival Ink. After watching one too many episodes of Shark Tank, I blindly began the business with hopes of ending up on Taylor Swift's merchandise table or opening the world's very first temporary tattoo parlor. My optimism was greeted by the harsh realities of being a young visionary trying to breakthrough a relatively undiscovered market.
Opening a business is no small task. Overnight, I went from unemployed student to full-time creator of all things Festival Ink. Being the only employee forced me to take on many different roles, from logo and packaging designer, to social media director and customer service representative. I looked to all the resources I could find to compensate for my lack of experience, using the prices set by my competition as a baseline for my own, and utilizing the free labor of my friends who modeled the tattoos for the product images. After a summer full of printer jams and ink smears, Festival Ink was featured on the homepage of Buzzfeed in a list of back-to-school essentials.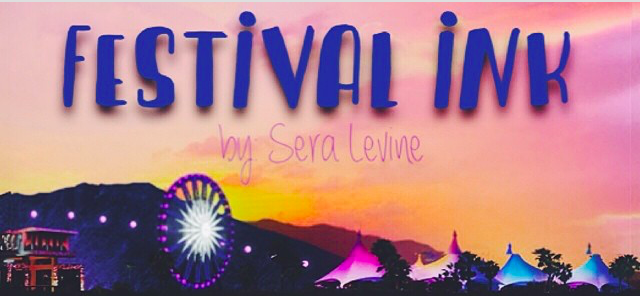 While I gained bragging rights, this exposure did not launch the brand any closer to its "big break" or a celebrity endorsement as I had dreamed. My business turned out to be a labor of love rather than an overnight success, yet I found myself content with its standings. The greatest joys I received through Festival Ink did not come from profit or distinction, but from interacting with my customers from around the world. My favorite correspondent was Sadie, a young woman from England, who had recently lost her leg and struggled to grow comfortable with a prosthetic. She ordered a pair of my tattoos and found that they stuck to the prosthetic just as they would to her skin. Sadie explained to me that with the tattoo I designed on her leg, she briefly felt normal again. I was surprised and humbled that I had unintentionally become a part of another person's stories while just acting out a fantasy of my own.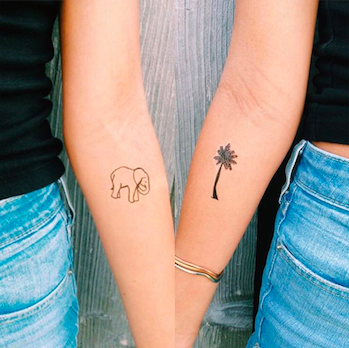 My curious nature has made my life anything but dull. Whether it is becoming a vegan, leaving cheerleading to captain the debate team, or running a marathon, I fearlessly pursue anything that sparks my interest. While not every endeavor turns out to be my life's passion, I believe that there is nothing to lose and everything to gain from experimentation. Festival Ink became the perfect place to foster my curiosity and teach me about the value of small business. Connecting with customers and like-minded business owners instantly became an irreplaceable joy in my life. And, while I don't yet know what my next business experiment will be, my hunger and creative ambition can only multiply in the years to come.
Sera Levine started Festival Ink and will study liberal arts at Arizona State University this fall. 
#SmallBiz Scholarship Finalist: Sera Levine. Read her story and VOTE for her to win! https://t.co/sHl4i8C7kr #DreamSmallBiz #scholarship

— SuretyBonds.com (@suretybonds) May 3, 2016