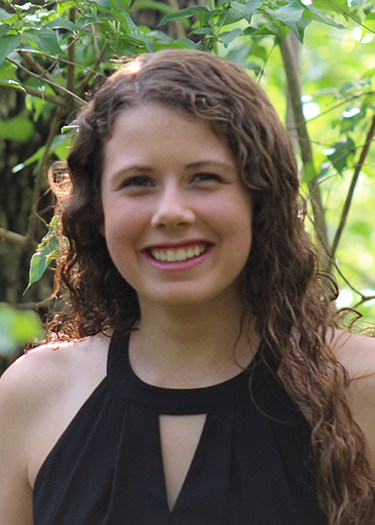 The following essay was written by Stephanie Keller, a finalist for the 2016 SuretyBonds.com Small Business Scholarship. You can vote for Stephanie to win one of three scholarships here.
"We all just want someone to talk to, some connection so that we don't feel alone in this world." Ever since a young age, I have been surrounded by the small business my father runs. While I never thought it would determine what I am involved with in high school, or even how I vote, I always thought there was something inherently special about the idea of small businesses.
While I have worked for my dad's company for the past couple of years, I decided I wanted to try my own and create a social enterprise that would raise awareness for the homeless in my community. "Last year, there were over 6,800 homeless students in Jefferson County Public Schools. That is 1 in 20 kids. On average, one child in every classroom." After doing research on my local community and the public schools that are affected, I knew I wanted to advocate for their cause and help address the fundamental problem of youth homelessness.
With a couple other students from other schools, we created the 1 in 20 Project to educate, shift attitudes, and raise funds to improve services and housing for the homeless. We found that with any social issue, two things are necessary to win the struggle: awareness and funding. After speaking to local teens who had experienced youth homelessness, we found that a water bottle would communicate our message perfectly as it could be taken anywhere and provides a basic need. We interviewed the youth and created bottles with a quote from our conversation to bring the voice of the homeless into everyday conversation. After many days of finalizing the design, ordering the bottles, raising awareness, and countless hours of tying information cards to the bottles, we were finally ready for the product release party.
We hosted a viewing of a documentary, The Homestretch, which details the journeys of three homeless teens as they struggle to stay in school, graduate, and build a life after graduation. We followed the screening with a panel of directors of homeless centers around town and then with the official release and sale of the bottles we had created. I was a little worried about the release party but was pleasantly surprised with the over one hundred people that came. We sold the bottles for $8 and raised over $300 the first night. Since then, we have worked to get the bottles sold in our high schools and continue to raise awareness through the community organization, The Muhammad Ali Center, that we partnered with.
While this experience was extremely difficult at times, especially having to present the idea in front of potential partners and investors, I found it to be extremely rewarding. I can now truly appreciate all of the hard work and dedication that goes into running a small business. However, this experience allowed me to see just how rewarding running a small business can be, especially if the money is going to a cause I am passionate about. This experience taught me that social entrepreneurship is definitely something I wish to pursue in the future and has reminded me that small businesses are truly the backbone of our country. I have been given the ability through 1 in 20 kids as well as working through my father's business to see the opportunities that a small business provides, not only for the employees, but for the community as well.
My hometown has a saying, "Keep Louisville Weird" that was created to advocate for small, locally-owned businesses in the community and communicates that Louisville is the amazing city that it is due to the small businesses that give the city such a special culture. I have realized that this culture is something that I used to take for granted, but is now something I would love to be a bigger part of. The culture of small business does more than simply providing jobs, but is such a fundamental part of cities like Louisville that it is impossible to imagine life without them. Creating my own small business was challenging, but this challenge is one I will take with me for the rest of my life. It taught me that the most rewarding lessons are always the most difficult, but that they are always the most valuable as well.
Stephanie Keller started the 1 In 20 Project and plans to attend the University of Notre Dame this fall. She will study international business, political science and Spanish. 
#SmallBiz Scholarship Finalist: Stephanie Keller. Read her story and VOTE for her to win! https://t.co/VMyGNh9J9a #DreamSmallBiz

— SuretyBonds.com (@suretybonds) May 3, 2016