We at SuretyBonds.com are excited to announce the winners of our fifth annual Small Business Scholarship. The three scholarship winners will each receive a $1,500 scholarship to put towards their academic pursuits. The winners are Shefali Kumar of Denville, NJ, Kyle England of Davis, CA, and Farrah Kaisa of Springville, UT. Read on for more information about the winners.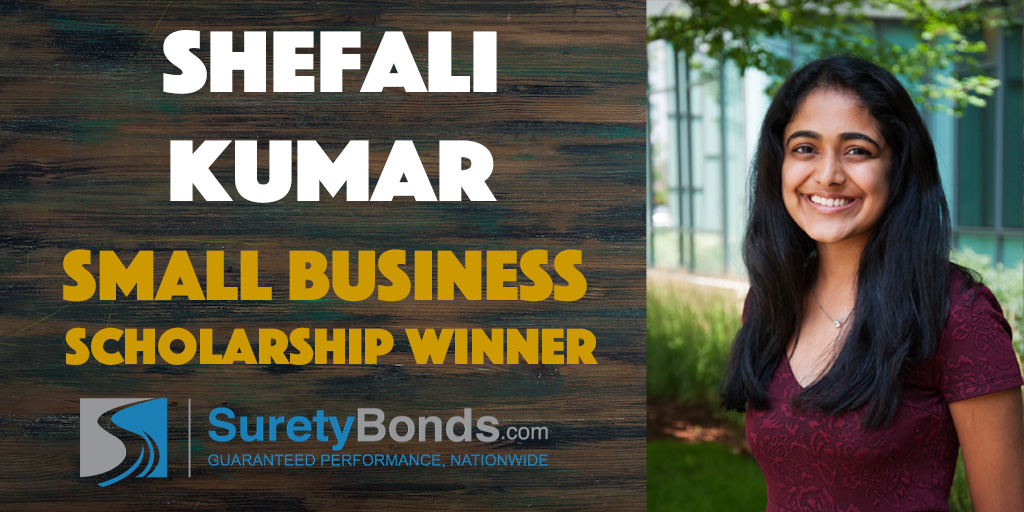 Shefali's creation of her nonprofit service club, Youtopia, impressed voters. To date, more than $45,000 has been donated to the service club. Shefali wrote in her submitted essay about how her experiences with nonprofits have shaped her into a salesperson, a politician and an accountant. Shefali will continue to pursue her lifelong dream of creating social impact as she pursues degrees in mathematics and economics at Columbia University.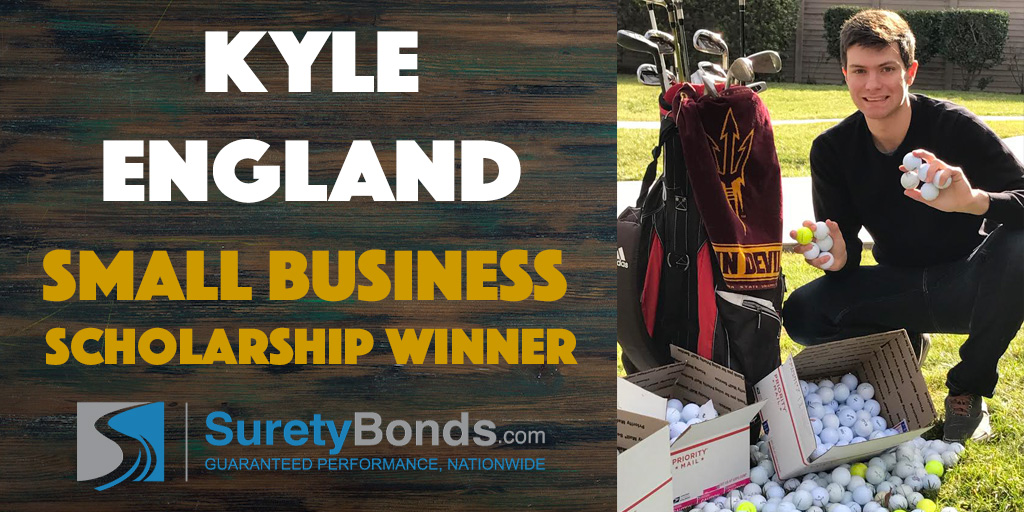 Kyle reflected his innate love of entrepreneurship through his scholarship submission. He wrote that he first became a small business owner at the young age of 7 when he started doing landscaping for neighbors and family members. This love of small business led him to create his current venture, Golf Balls R Us, a pre-owned sporting goods business that he runs with his brother. In addition to running the business, Kyle attends school full-time, holds a seat on various nonprofit executive boards and works a part-time job. Kyle will continue his studies of business and supply chain management in the fall at Arizona State University.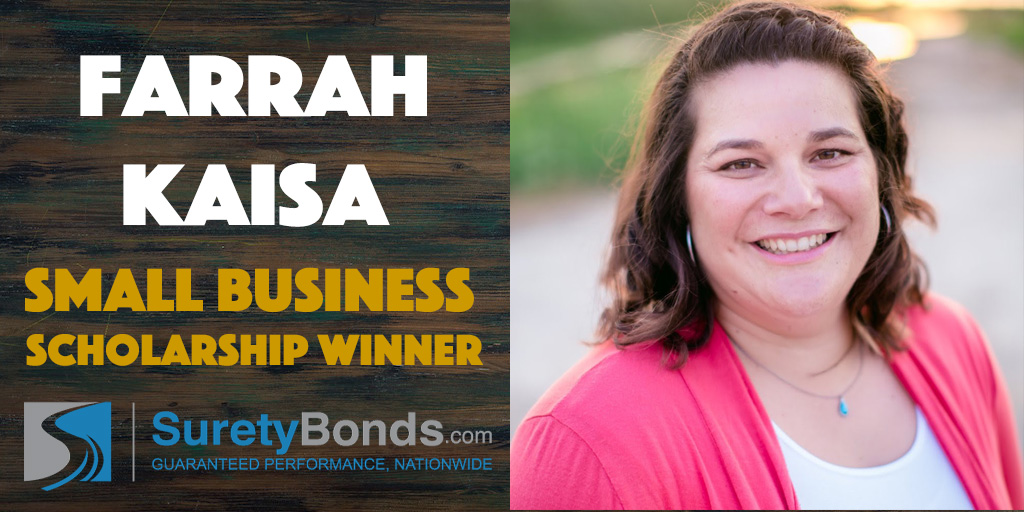 Farrah's experience with starting her own small business was reflected in her scholarship essay. In 2011, Farrah founded MOTIV8 Youth L3C, an organization that provides free fitness classes to at-risk girls between the ages of 12 and 17. Though Farrah no longer manages MOTIV8, she still volunteers there as an instructor. In addition to volunteering, she also works two jobs and takes care of her three sons. In the fall, Farrah will attend Utah Valley University to earn her Master of Social Work.
We are proud to add these scholarship winners to our list of Small Business Scholarship recipients. We want to thank everyone who applied this year. We enjoyed reading everyone's submissions.
We look forward to reading next year's submissions and encourage anyone who did not win to apply again next year for our 2018 Small Business Scholarship.