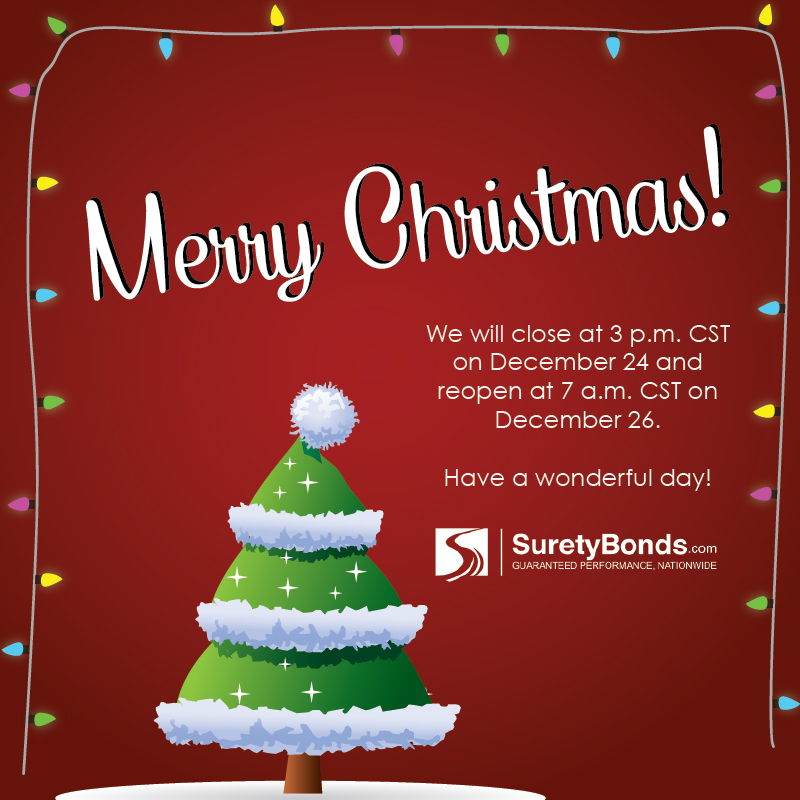 SuretyBonds.com office closes at 3:00 p.m. CST on Christmas Eve (Tuesday, December 24). The office will reopen on Thursday, December 26 at 7 a.m. CST.
If you need bonding assistance during the holiday, you can contact us online or call us at 1 (800) 308-4358 and leave a voicemail for one of our expert surety specialists. All emails and voicemails will be answered in the order they were received.
Happy holidays from our family to yours!