A New Take on Learning
Most 7 year olds receive a bicycle or an iPod for their birthdays. I, on the other hand, received a financial simulation called "Rich Dad, Poor Dad." After sobbing sheepishly (like a Harvard hockey fan) for a 45 minutes I actually started to use the disc. It was intriguing: a mouse who fashioned a tuxedo was teaching me how to adjust my cash flow to earn more money! I spent hours experimenting different financial avenues to generate revenue. As unlikely as it may seem, that cigar smoking mouse helped me realize my life passion of finance and the importance of helping others.
Although I had the passion for business, I couldn't receive any formal education in the field until the Freshman year of high school. In Business Orientation I learned about all facets of the business world, and my "love for the sport" was reaffirmed. Throughout various high school organizations I was able to
fulfill my passion of guiding others and planning goals, yet internally I sought to make a greater impact on my community.
After various financial lessons, the innovator within me yearned to apply these concepts with a public purpose. Being "academically elite" is more
important than ever because college admissions are becoming increasingly difficult and globalization is creating a competitive global workforce. Students in my area always strove to reach academic potential but when they couldn't, they would pay insurmountable prices for tutoring. After paying over 60 dollars an hour for tutoring my sophomore year, I felt it was my duty to create a solution so others would be able to access more affordable help. After months
of synthesizing possible solutions, I realized that excelling high school students could provide incredible academic assistance for a much lower cost. In addition, these students often knew material better than an external source because they had direct experience of how it was taught and assessed because they were students of the district.
I channeled the inner entrepreneur within me and strove to make my idea into the company Top Tier Learning. Although high school tutoring was an existing idea, I planned to legitimize the sector by forming partnerships with local institutions and by making it into a state-registered entity. These two efforts combined with an honest reputation would allow customers to trust us. At first growth was slow because our brand was only a "startup," but eventually students were registering left and right. We marketed to places such as local YMCAs and public libraries and established long-lasting partnerships with them. I soon realize that this idea of "legitimized high school tutoring" could spread to other cities; Top Tier Learning LLC now has six branches in three different states.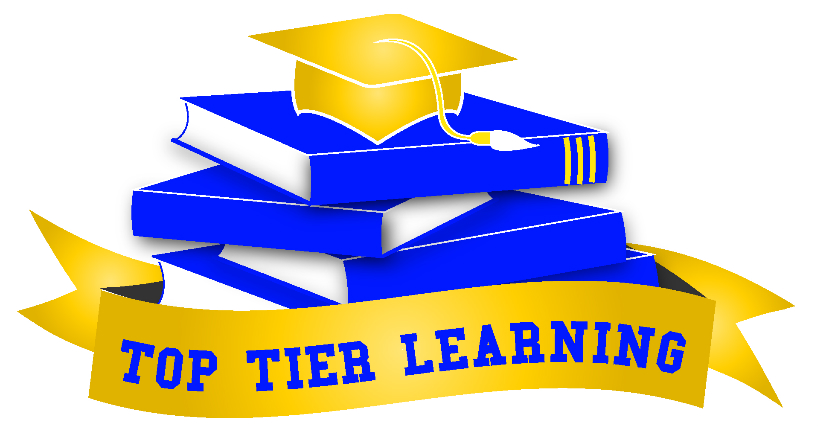 As Dory says best in "Finding Nemo," the best way to solve problems is to "just keep swimming." When starting Top Tier Learning, one of the main issues I had to deal with was an intangible one. Many parents were reluctant to trust a brand-new company that had a leader who was still in high school. To combat this problem, I established partnerships with local institutions to create brand-recognition in the community. Clients trusted my company whole-heartedly after they knew that other reputable organizations considered us as a respectable business. However, the concept of trust couldn't just be solved by partnerships. I realized that by acting as a friend and genuinely caring about all of my clients, I was able to establish a personal bond and trust that paid both financial and intangible dividends.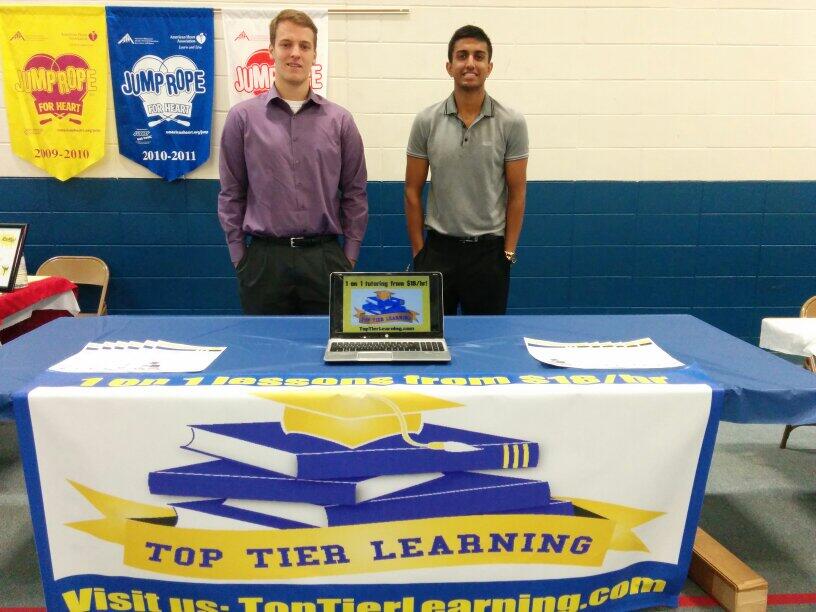 From this endeavor, I've been able to refine my entrepreneurial skills and my love for business has only grown. I was also able to make a lasting difference in my community by giving hundreds of "free lessons" to those who could not afford them. My favorite phone calls are ones where parents are delighted because their son/daughter is excelling, whereas before Top Tier Learning were failing the class. At a time when many are unemployed, I was able to create over 70 jobs and paid high school students almost double minimum wage. I believed rather than profiting personally, my employees should be the ones being rewarded for their service. My proudest achievement isn't winning any honor or acing any test. Knowing I made a genuine difference in my community and changed the lives of hundreds…now that is truly the greatest accomplishment of my young 17 year life.
This essay was written by Anish Aggarwal, 1 of 10 finalists for the SuretyBonds.com Small Business Success Student Scholarship Program. Anish and the other finalists were selected from more than 1300 applications reviewed by the SuretyBonds.com Scholarship Committee. Three of the finalists will win a $1,500 scholarship to be used toward furthering their education. To vote for Anish or any of the other finalists, visit the SuretyBonds.com Small Business Success Student Scholarship voting app on Facebook.