Starting Young: Bluehand Entertainment
In 2010, a love for music, an entrepreneurial spirit, and a new idea for a business led my best friend and me to found Bluehand Entertainment, LLC, a Fort Wayne, Indiana-based disc jockey service "by teenagers for teenagers." Today we are recognized as the area's most popular DJs for high school, middle school, and grade school dances, and private parties for teens. With a major focus on staying current with music trends and connecting with the kids our age we preform for, Bluehand provides unique, memorable dance party experiences for its customers.
My company began with some cheap speakers and occasional parties for friends in a basement. Throughout the last
four years, I have been applying my knowledge of music, state-of-the-art sound and lighting equipment, and personal experience as a "tech savvy teen" to develop Bluehand Entertainment into one of the most sought-after providers of DJ services in Fort Wayne, Indiana. Through over 100 events, I have had the opportunity to serve clients ranging from area schools and "sweet sixteens" to festivals and fundraisers for the Mayor of Fort Wayne. Connecting to youth audiences, while using first class equipment and a professional business approach, defines us as a unique, "professional" teen DJ company.
Throughout our city, there are dozens of elementary, middle, and high schools who provide the majority of Bluehand's business. Being students ourselves, our business has a high advantage over other DJ companies to be hired for these events. We can connect to our audiences on a far more personal level than other companies because of our age. School coordinators are far more excited about hiring a professional high school student than an adult with no affiliation to schools or youth. The unique characteristics of our youth and professionalism have contributed to our company's success over the past four years.
Bluehand Entertainment is still a small business, meaning we must focus our marketing resources on a specific group of people. This group includes mostly the social directors and principles of schools in the greater Fort Wayne, Indiana area. Fortunately for us, one director could mean more than five events for that year. In addition, almost
every client who has hired us has always come back and hired us the followingyear. Schools like Carroll Middle School in Fort Wayne have been a client for four years, alone generating more than $10,000 in total revenues. By targeting the directors and coordinators of school dances and providing a unique and enjoyed service, Bluehand Entertainment has been fortunate for its success.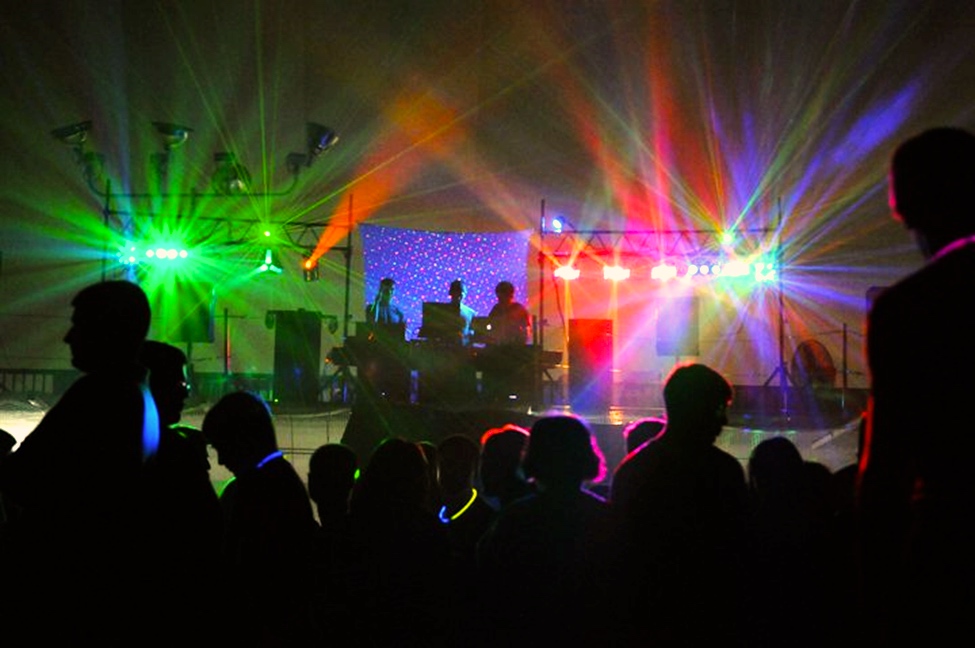 Although our DJ business began as a fun and easy way to make some extra cash, it has evolved into a genuine, reputable, and profitable business. After only one year of operation, we were able to pay off a $6,000 loan from our parents. Since then, we have maximized profits by keeping our fixed and total costs extremely low. Bluehand Entertainment, after the initial investment, costs only $35 every month, which pays for a music subscription
and general liability insurance. By having such low operating costs, we can make significantly larger margins on our revenues. In addition to the upfront cost for our services for an evening of loud music, crazy lights, and fun dancing, Bluehand also sells many collateral goods. More specifically, we sell glowsticks and LED necklaces, which we markup and generate an immense profit. Selling these collateral goods can profit us anywhere from $100 to almost
$1,200 extra in one night. The young elementary, middle school, and high school students we DJ for not only love the fun addition of the glow items, but it adds to the overall atmosphere of the fun and exciting dance. Our clients love that we can provide a fun evening on multiple aspects of the dance. Amongst the almost concert-volume music, LED beams, red and green lasers, and, thick fog, we strive to make the dance as fun as possible for everyone to enjoy.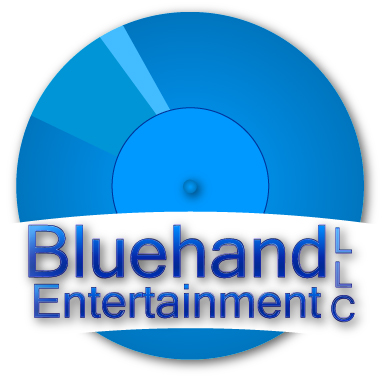 As 8th graders when we first started Bluehand Entertainment, my partner and I never imagined the success and popularity our company has accumulated over the years. Unfortunately, as high school students, we are moving off to college. In fact, currently, I am the sole operator of the business. Because I am a senior now, our company's biggest obstacle currently and throughout the past years has been devising a succession plan. As we all move onto college across the nation, it would be nearly impossible to continue our company as it is now. Bluehand already has one employee with enough experience to run the day-to-day operations as a manager. Throughout the coming years, Bluehand will bring on one other employee to help work events. Both of Bluehand's workers will be high school students, both professional and keeping our unique characteristic of "teens playing for teens." In only four hours of work, my employees could make almost $100 (and for a high school student this is great!!). I am fortunate and excited that the company I have built over the almost fiver years will continue its growth and existence as a successful and unique business.
While kids my age were flipping burgers and mowing lawns, I was planning budgets, marketing my company, contacting clients, and operating a prosperous business. Owning my own business has and will continue to be my greatest and rewarding accomplishments as a young adult. Because of the opportunity to experience the business world on my own, I have experiences people my age often do not have. I have a passion for business. Next year, I am fortunate to be attending the highly-ranked Kelley School of Business at Indiana University as one of a small number of students admitted directly to the business school. Without Bluehand, I never would have imagined a career in business. Owning my own business has not only been a fun and unique way to have a job in high school, but it has rewarded me in experience and passion – both what will truly prepare me for my next adventure.
This essay was written by Joseph Zirille, 1 of 10 finalists for the SuretyBonds.com Small Business Success Student Scholarship Program. Joseph and the other finalists were selected from more than 1300 applications reviewed by the SuretyBonds.com Scholarship Committee. Three of the finalists will win a $1,500 scholarship to be used toward furthering their education. To vote for Joseph or any of the other finalists, visit the SuretyBonds.com Small Business Success Student Scholarship voting app on Facebook.