Whether you're an entrepreneur planning to start up your own enterprise for the first time or an experienced business owner gearing up for the new year, you undoubtedly have a lot on your plate for 2013. Of course the purpose of any business venture is to earn money doing what you love, and you don't want to start the new year being blindsided by any hidden costs. One common hidden cost of starting and maintaining a business is purchasing a surety bond.
What are surety bonds, anyway?
If you're wondering, "What is a surety bond?" don't worry because you're not alone. Surety bond insurance tends to be the first hidden cost associated with starting a new business for two reasons. First of all, many entrepreneurs and small business owners have never even heard of surety bonds before being told they're required, by law, to purchase one. And secondly, most surety bonds must be filed with the state before a business license can be issued, which is another reason they're budget busters that emerge when a business is in the early stages of establishment.
A basic definition explains that a surety bond is a three-party agreement that legally binds together a principal that needs the bond, an obligee that requires the bond and a surety company that sells the bond. The protection provided by any given surety bond depends on the legal language found on the bond form. Generally speaking, however, most bonds guarantee that the principal will conduct business according to certain industry laws. If the principal fails to do so, harmed individuals can make a claim on the bond to access reparation for resulting damages or losses.
Who needs a surety bond?
Contractors, auto dealers, mortgage brokers, travel agents and numerous other business owners need surety bonds before they can begin conducting business. If you fall into the vast majority of business owners who need a surety bond to get your business up and running, obtaining the bond should be one of the first things on your to-do list. This is because if you can't afford the premium, you won't be able to purchase the bond, and you won't qualify for your business license.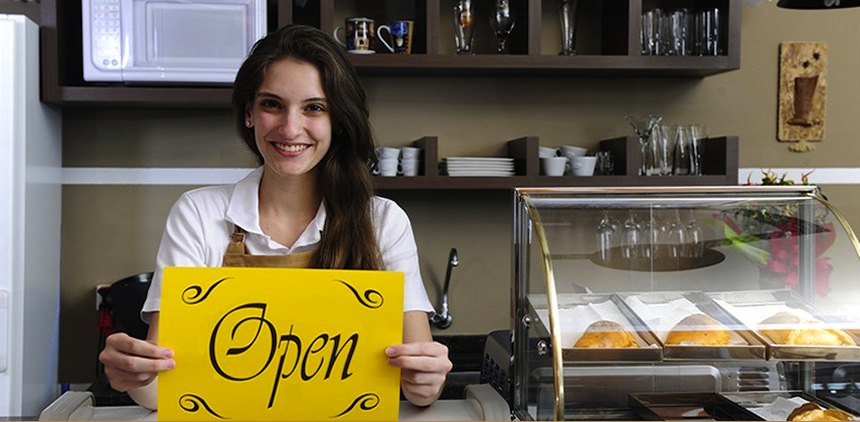 If you've been told you or your business needs to be bonded, you'll be acting as the bond's principal. By purchasing a surety bond, you're promising to fulfill the bond's obligations as specified by the obligee — most likely a government agency in the state where your business will function — to obtain your business license. All you need to know to obtain a surety bond is the state in which you want to practice business, the kind of bond you need and the amount of coverage you need. Verify this information with the state agency requiring the bond, and then contact a surety provider.
How much does a surety bond cost?
Your exact surety bond cost will vary depending on a few factors,  namely the bond type and amount. Some bonds involve limited risk, which means they can be freely written and are issued to all applicants for a flat rate. Some bonds, such as those required for licensing purposes, are riskier to issue, so a credit check might be required. In these situations, the bond premium will be based on your credit score. The higher your credit score, the less risk the surety takes on by bonding you, which results in a lower bond premium. The lower your credit score, the more risk the surety takes on by bonding you, which results in a higher premium.
Video: How much does a surety bond cost?
In most cases, surety bonds are issued for one or two-year terms, and you must renew the bond before it expires to remain in compliance with your industry's regulations. When renewing your bond, you'll have to pay the full premium again. If your credit has improved, you could pay a lower rate when renewing a bond. Depending on your state's statutes, your bond will be issued for a certain period of time — usually a one to three year term — to ensure that your business license remains valid. As such, it's important to account for this recurring expense.
Can I get a surety bond with bad credit?
Don't let a poor credit score discourage you from applying for a surety bond. In fact, surety bonds are one of the easiest forms of insurance to obtain with poor credit. Some surety providers, such as SuretyBonds.com, even sponsor a special Bad Credit Bonding Program that specifically works with applicants with low credit scores.
Underestimating the costs involved with starting a business can put your new enterprise in the red before you even get started. To develop a realistic budget when starting your new business, be sure you set aside the necessary funds needed to cover the expenses associated with surety bond insurance. By allocating money for surety bonds and a number of other hidden costs, you'll start your new business venture on the right foot and you'll be prepared for an unexpected situation should one present itself.
Video: How to get a surety bond
To begin the bonding process, you can speak with a surety expert immediately by calling SuretyBonds.com 1 (800) 308-4358 Monday through Friday between 7 a.m. and 7 p.m. CST. Or, fill out a quick online contact form 24/7, and a surety expert will contact you to assist you with your bonding needs.