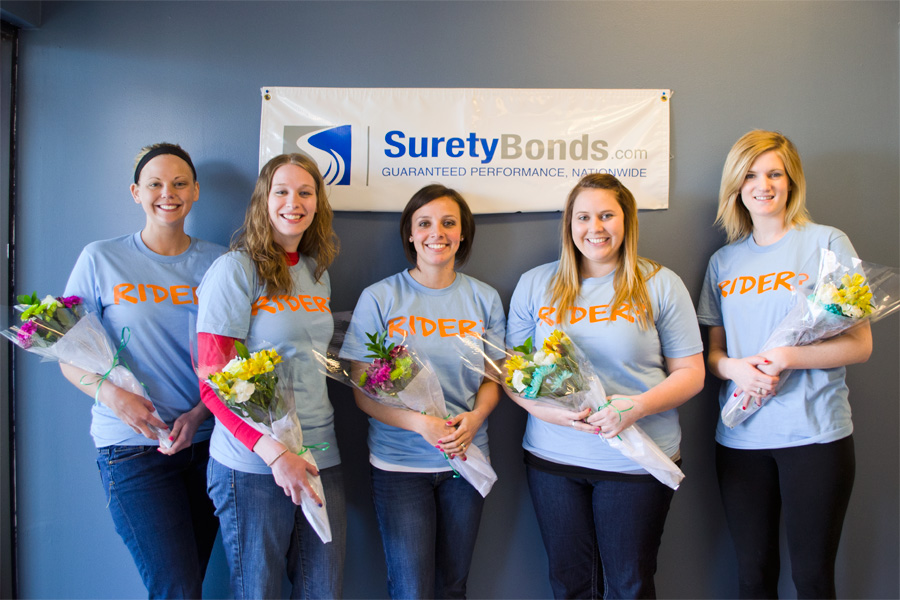 Last week, SuretyBonds.com honored our hardworking team of processors during our annual processor appreciation week. The week-long event takes place during the week of Administrative Professionals Day, which fell on Wednesday, April 24 this year.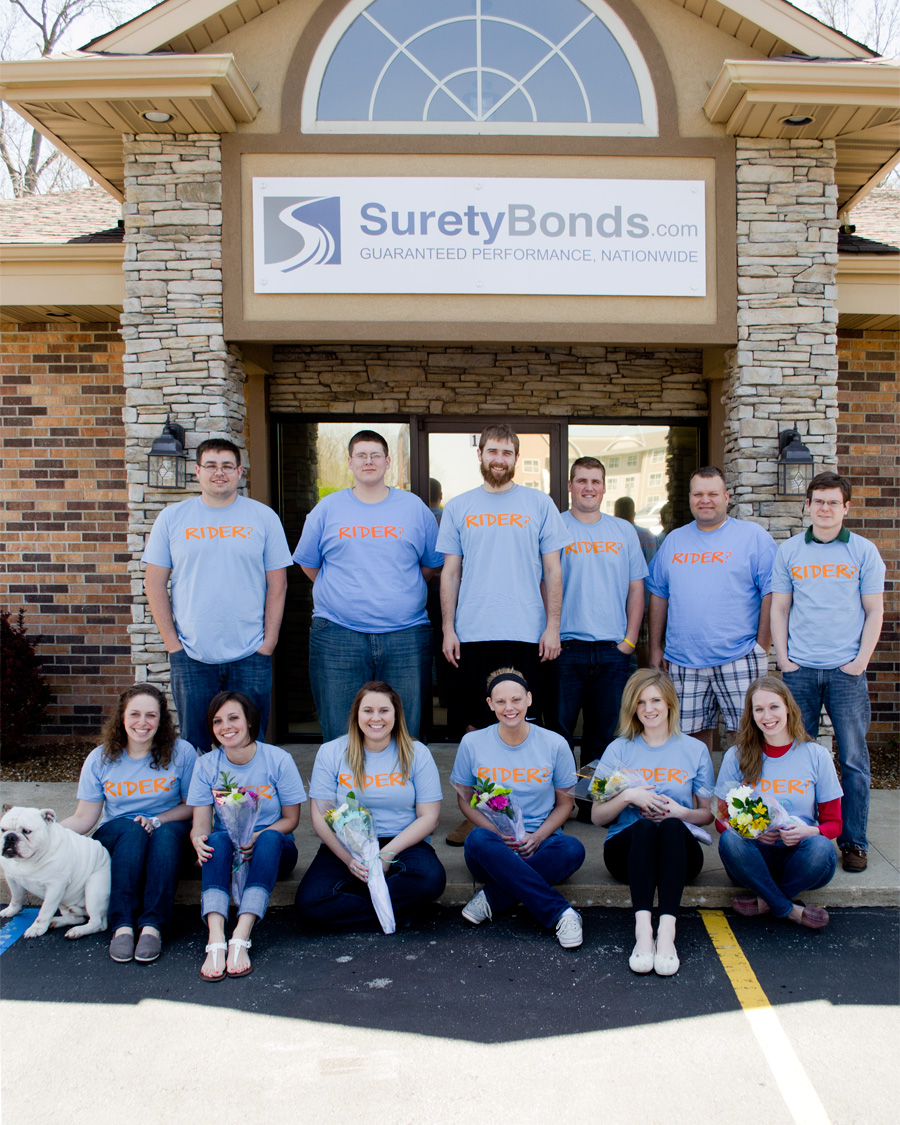 Throughout the week, our processing team enjoyed several treats and activities in recognition of all of their hard work.
Monday: We kicked the week off bright and early with a company-wide breakfast at IHOP. The entire SuretyBonds.com crew enjoyed chatting over a delicious breakfast before heading to the office for another busy week.
Tuesday: Fun gift baskets awaited processors when they arrived at the office. Candy, picture frames, lotion and desk decorations were just a few of the goodies.
Wednesday: This day was all about pampering the ladies for a job well done. The processors spent the evening at a local salon where they were treated to manicures and pedicures.
Thursday: The entire SuretyBonds.com staff got involved on this day. We all wore our processor appreciation week shirts. Our owner treated the entire processing team to a delicious dinner at 44 Stone Public House — a local favorite here in Columbia, Missouri.
Friday: To bring the fun week to a festive close, the gang got together for a fish fry at our owner's home.
Several departments work together to keep SuretyBonds.com running efficiently and effectively day in and day out. Without the hard work of our processing team, we wouldn't be able to provide our clients with the high standard of service we pride ourselves on.
If your office participated in our free t-shirt giveaway and/or hosted a processor appreciation event, we want to hear about it! Send any pictures or stories to Sara, or post them to the SuretyBonds.com Facebook page!