Last Friday, SuretyBonds.com closed its doors early to volunteer in the afternoon at The Food Bank for Central and Northeast Missouri.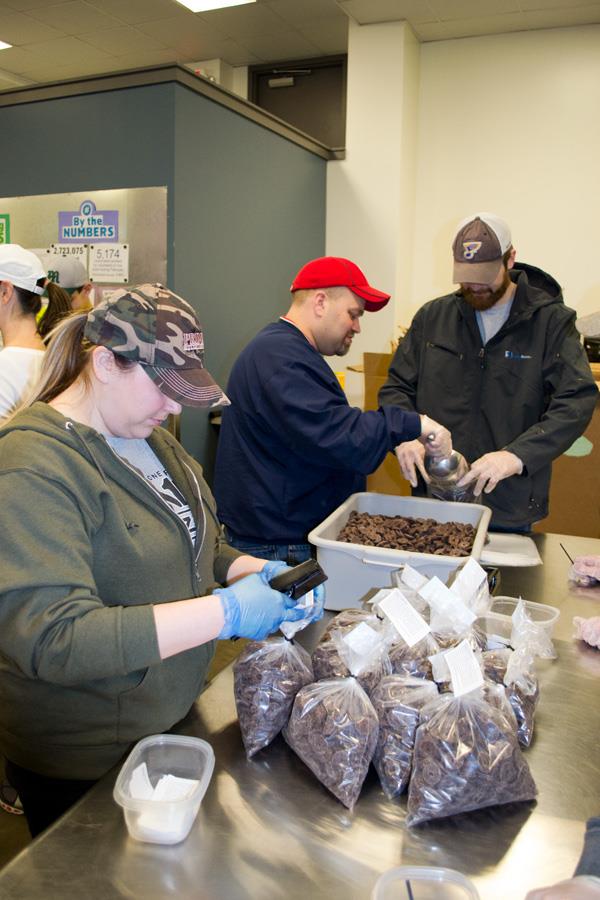 Volunteers don't know what kind of food they'll be working with ahead of time. The type of food donated in bulk ranges from hot dogs to scallions to crackers, and all must be repackaged. We considered ourselves lucky when we showed up and were told we'd be repackaging bite-sized cookies.
Even though SuretyBonds.com is a nationwide surety bond agency, our team feels that giving back to the local community of Columbia, Missouri, is a top priority. From hosting entrepreneurial events that allow us to foster relationships with other industry leading professionals to the reputable higher education system that supplies us with highly qualified interns and employees, the city has empowered our growing company in many ways.
We're currently looking for additional volunteer opportunities to participate in. Do you have any suggestions?