Building a future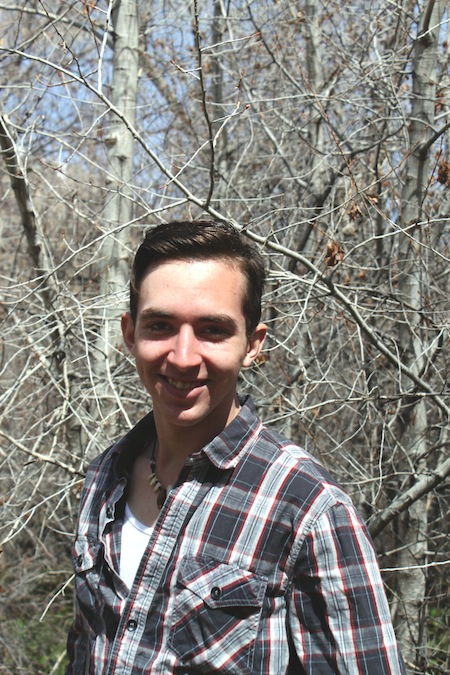 My father owns a construction company. My dad is the general contractor, primary carpenter, head salesman and can do just about anything involved with building. He is often also the only employee, occasionally being joined by myself (as laborer and assistant) and my mother (painter, errand-runner, bookkeeper). Although I do not plan to make a career in construction, I have learned enough carpentry skills to be able to always find a job and to build my own house.
Our income has fluctuated widely over my lifetime, but my father's effort and commitment to quality has been constant. My dad actually works harder when work is slow because then he works at promoting his business and gaining new contacts. My dad has always gotten most of his work from referrals from satisfied customers. I have seen that the best advertisement is being honest, fair and providing the best quality possible. The biggest compliment that my dad ever bestows on anyone is that he/she is honest and a hard worker.
A lot of children never get to see their parents at work and do not really understand how much labor it can take to make enough money to support a family. I have been lucky enough to have seen firsthand the value of a dollar.
I have learned to do drywall, concrete, welding and basic carpentry from my dad and how to draw and do basic painting, murals and faux finishes from my mom. I've learned that if you are tired, you still show up and try your hardest, and you always do your best. I've also learned that not knowing how to do something doesn't mean that you can't do it; it just means that you need to learn how.
Another lesson I've learned from my parents is the importance of believing in myself and my worth and having faith that the future is worth moving toward. There were a couple of years while I was in high school that my family did not make very much money. Instead of giving up, we all banded together to learn new skills and worked to create more opportunities. Sometimes it was embarrassing that I wasn't able to participate in school trips because we didn't have the money, but I learned that not having money did not mean that I did not have worth.
I know that my life has been shaped by my involvement in my parents' small business. I am not afraid of hard work, I have the confidence to know that I am capable of learning new skills, and I know that when things get hard or scary you just keep moving forward. I've also learned that life is what you make of it and that it's up to me to do the making. I've learned to look people in the eyes, to treat everyone with respect and that every job deserves my best. Mostly, I've learned that integrity, fairness, and quality are the most important things that you can both provide and have, and that, without these things, you cannot succeed at anything.
This essay was written by William Stay, one of 10 finalists for the SuretyBonds.com Small Business Success Student Scholarship Program. William and the other finalists were selected from more than 500 applications reviewed by the SuretyBonds.com Scholarship Committee. Three of the finalists will win a $1,500 scholarship to be used toward furthering their education. To vote for William or any of the other finalists, visit the SuretyBonds.com Small Business Success Student Scholarship voting app on Facebook.