The process to obtain a surety bond can be confusing, but that's what the experts at SuretyBonds.com are here for. Whether you're buying a bond for your own company or a business you work for, our surety specialists will help you through the 5 steps of the bonding process.
We believe the more informed our customers are about obtaining a bond, the more comfortable they'll be allowing us to complete the bonding process on their behalf. Check out our infographic below to understand the step-by-step process of getting bonded at SuretyBonds.com!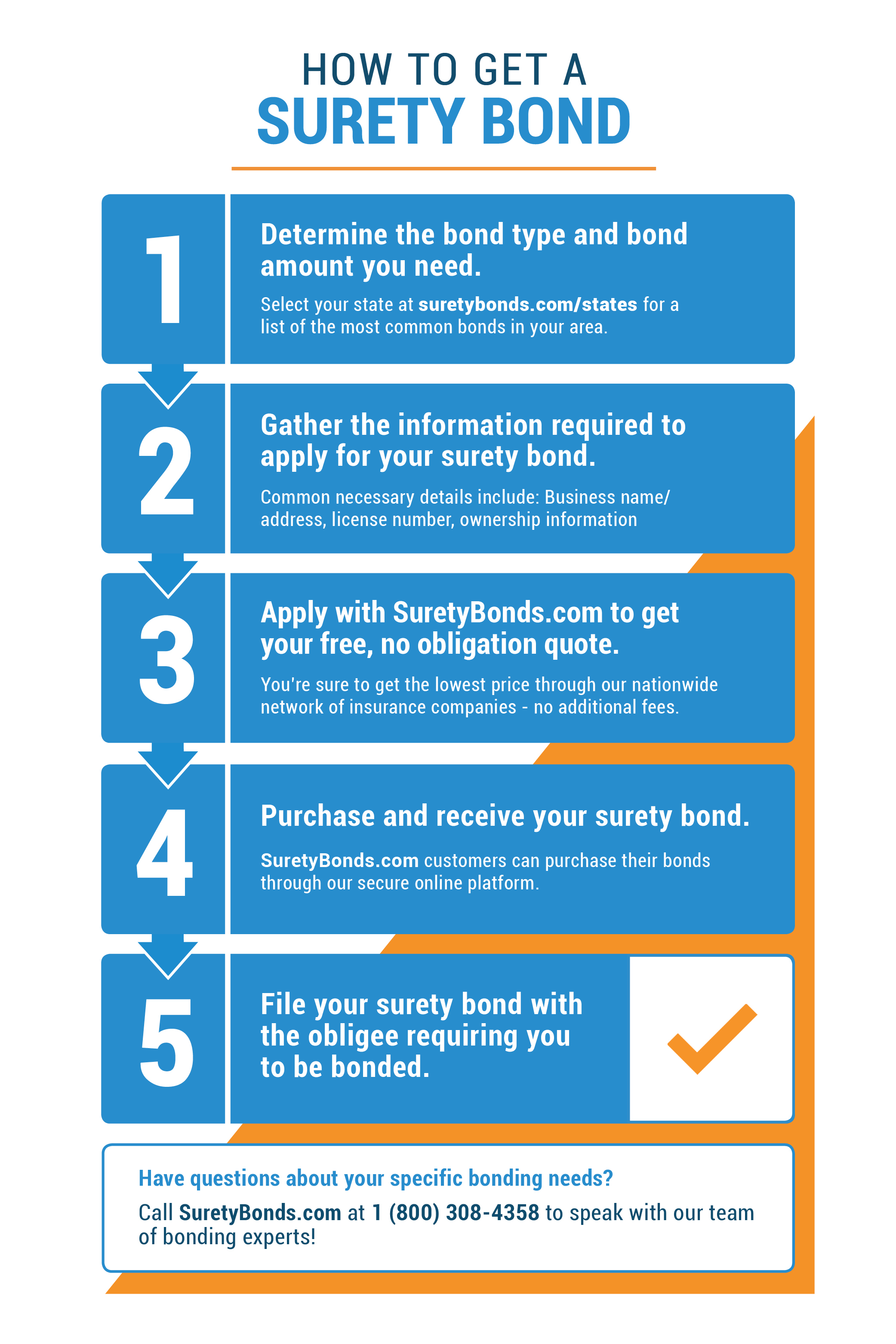 If you need a surety bond, contact SuretyBonds.com online 24/7 or by phone at 1 (800) 308-4358 Monday through Friday, 7 a.m. to 7 p.m. CST. You'll be connected with a surety expert who will walk you through each step of obtaining a surety bond.
For more information on surety bonds, be sure to visit our education center and FAQ page.
[button font_size="20″ color="#0D8BD1″ text_color="#ffffff" url="https://www.suretybonds.com/quote" target="_blank"]Get a Free Surety Bond Quote [/button]